25th July 2019
7 ways to use more wool fabric at work, rest and play
Clearly we're biased as we do love wool. We wanted to share with you seven fast facts and hacks for using more wool fabric whether you are at work, rest or play.
If you're going to be working up a sweat, do it with grace and choose merino fabrics for your base layers. Being anti-microbial, merino doesn't whiff like synthetic material can. In fact, if your top is still clean after your workout, you can just let it dry and put it straight back in the cupboard ready for next time - without washing. Merino also wicks the moisture away during exercise and helps regulate your body temperature. Win!
Whether you're living your best hygge life, or you've moved on to lagom, you'll know that creating the most comforting and relaxing atmosphere at home relies on Alpaca throws, long and cosy mohair socks and plenty of sheepskin cushions. We're at home with wool fabric and you can be too.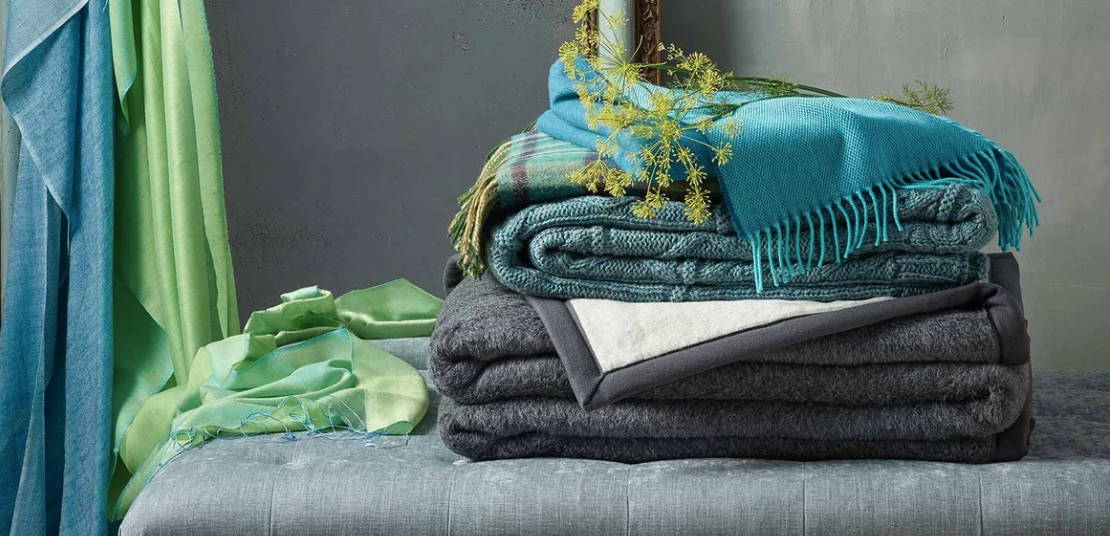 Woollen carpets beat synthetics for so many reasons…
Firstly, they don't emit the nasties that synthetic carpets do (like formaldehyde, sulphur dioxide and     nitrogen dioxide).

They actually absorb these Volatile Organic Compounds (VOC) from the paint, furnishing and glues in your home.

They're also fire-resistant - tested recently by accident and we can vouch for the truth of this statement!

They also feel so much softer and more welcoming under foot.
Get a woolly good night's sleep
Guests here at Higher Hill Farm are sure of a good night's sleep thanks to our wool pillows and wool duvets. These thermo-regulating, hypoallergenic, cosy wonders are the gateway to a full eight hours' rest. Our guide to choosing your perfect bed companion is here
Crafty wool fabric creations
Remember the fun you had with Fuzzy Felts as a kid? Next time you feel the urge to get creative, have a play with felt! It's an intensely satisfying, magical process to turn wool into felt and you can create some gorgeous gifts too. Here's how!
Put your best foot forward in woollen shoes
If you're worried about your carbon footprint, here's a way to reduce it in more ways than one. These woollen shoes from Allbirds tick all the boxes. Comfortable, breathable and cool - they step lightly on the planet too.
Choose woollen insulation for your home. Mother Nature really has done a great job of thermally insulating sheep who stoically brave all weathers with their thermoregulating, waterproof fleeces. It turns out they're excellent acoustic insulators too! Choosing a low-carbon, non-toxic alternative to traditional glass wool insulation is a no-brainer for us.
Hot on the heels of last week's awe-inspiring moon landing anniversary, we discovered that the crew capsule on the Saturn V rocket was lined with Columbian sheep's wool. It was the only material that NASA deemed flame-proof enough and that didn't store static electricity. The astronauts were literally wrapped in wool!
And coming soon is a new Sheep in space! With the release of Shaun the sheep's new movie farmageddon released - 18 October 2019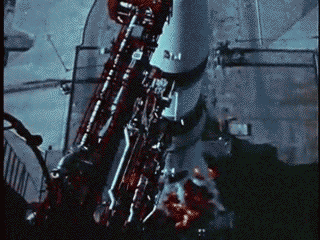 Prince Charles was delighted to learn about the sustainable ways WoolCool makes insulated packaging for food and medicine delivery services this week. We're right behind this brilliant initiative.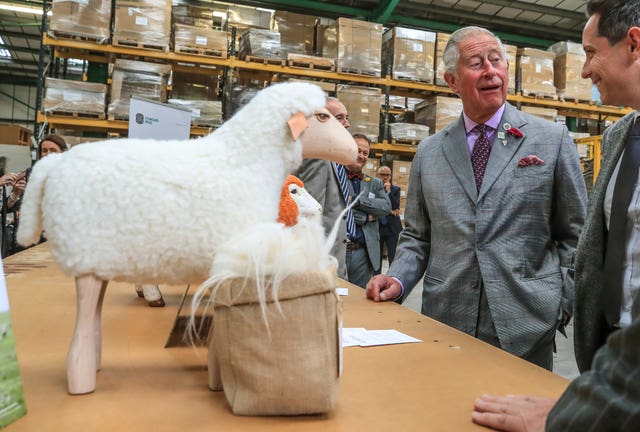 Our local farm shop, Village Greens, is a not-for-profit, run by lovely people to serve our local community on Bodmin Moor. They provide local and organic produce, fabulous cooked breakfasts and great company in our sometimes lonely bucolic idyll. We love what they do for our community, we love their gorgeous cakes and produce and want to share their weekly newsletter. In it Di provides beautiful and amusing insights into modern organic smallholding and farming life. Come and join us on Friday mornings if you can - bring a shopping bag too, but in the meantime, sit back, read on and enjoy...
Farmer 1 - 0 Rabbit
The welfare of my lettuces has improved considerably since last week. A live catch cage trap was set by yours truly in a carefully chosen spot, and hey presto, captured rabbit. Despite resetting the trap, nothing else has been caught. The plants in the polytunnel are already looking better now they are not part of an all-you-can-eat-bunny-buffet. The next step is to locate the hole in the outer perimeter and block that up to prevent further incursions. The power struggle between farmer and pest is real and continuous.
Veggies for sale this week include avocado, courgettes, cabbage, cucumber and broad beans. There will be local fruit and flowers, plus lots more.

We are delighted that more of you are bringing your bottles for refill washing up liquid and laundry liquid which means it is now cheaper as we are buying 20 litres at a time, so washing up liquid is £1.75 a litre and laundry liquid is £2.80 a litre. Don't worry if you forget your bottles we have some spare one. Let us know what else you would be prepared to buy in bulk to save on plastic and on your purse. This week we will also have olive oil available, so save your bottles!
Saturday is our very own Produce and Crafts Show in the hall. Everyone can find a class to enter, so please support us. Lynda needs all the entry forms by Friday evening so please hand in at the Village Greens or email her at broadoakview@btinternet.com, then all you have to do is bring your exhibits along on Friday between 1800-1900hrs or Saturday morning 0830-1000hrs. You can view all the results, discuss them in detail and indulge in a cream tea from 1400hrs.

See you there.
Village Greens is open on Fridays from 9am until 1pm
at Warleggan Jubilee Hall, Mount, near Bodmin PL30 4HB