Black Friday - the Black Sheep of Retail?
Ah, November... The month of Bonfire Night, Armistice Day, the end of Autumn, moustaches and, of course Black Friday.
The fourth Friday in November was once known for a gentlemen's agreement between department stores that no Christmas advertising would take place before this day. If you've been anywhere near a TV in the last few weeks, you'll know this is agreement is long-broken!
This day has now morphed into the international phenomenon we know as Black Friday, when retailers, traders of all sorts and even downmarket solicitors offer 'huge discounts' on all manner of products to customers/clients/victims who are ever keen to snap up a bargain.  
At The Wool Company, along with many other independent retailers, we have always taken something of a stand against offering false deals on products during the Black Friday sales period.
Why?
Our aim has always been to offer high quality products at fair prices throughout the year.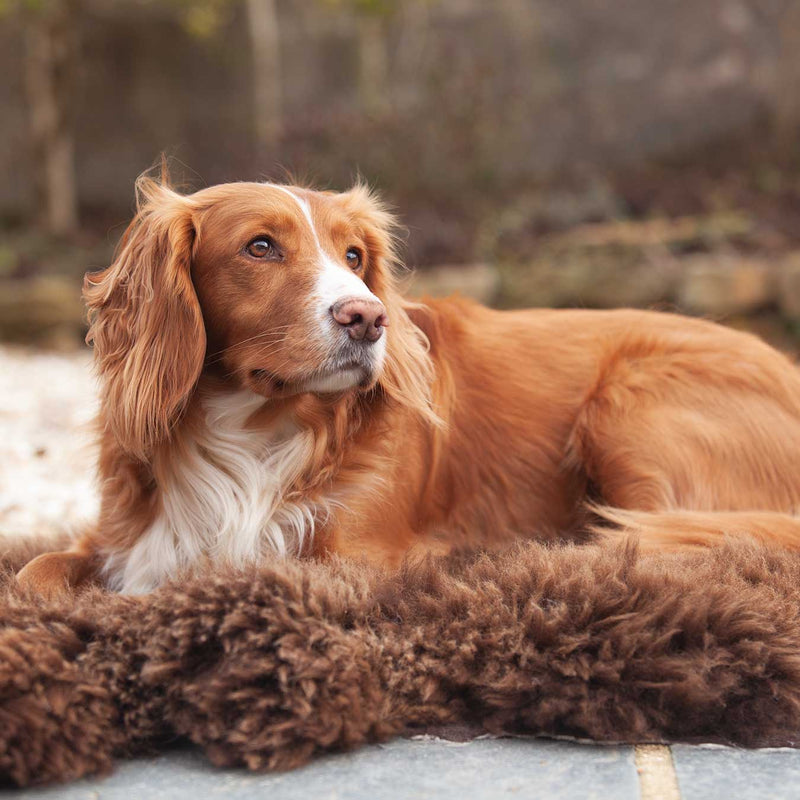 Natural Chocolate Economy Sheepskin Rug (Overpaid model not included)
At The Wool Company, our sheepskins really are unique. They haven't been through a factory to be sprayed with chemicals and cut into rectangles.  Instead, our sheepskins completely natural - retaining the shape and markings created by nature, unless of course you're looking for a dyed sheepskin.
And with our sheepskins come all the benefits of wool. It's stunningly soft to touch, resists odours, and naturally shirks dirt, so cleaning is always surprisingly infrequent. Fantastic value for any time of the year!
Our renowned sheepskins are sourced mostly from the South West, mainly Devon and Cornwall and Wales, while our extensive selection of wool bed blankets includes offerings from one the few remaining long-established weavers in Yorkshire, where woollen mills thrived for centuries.
We are focused on sustainably sourced products with sustainable pricing, rather than falsely priced products which proffer so called discounts at this time of year.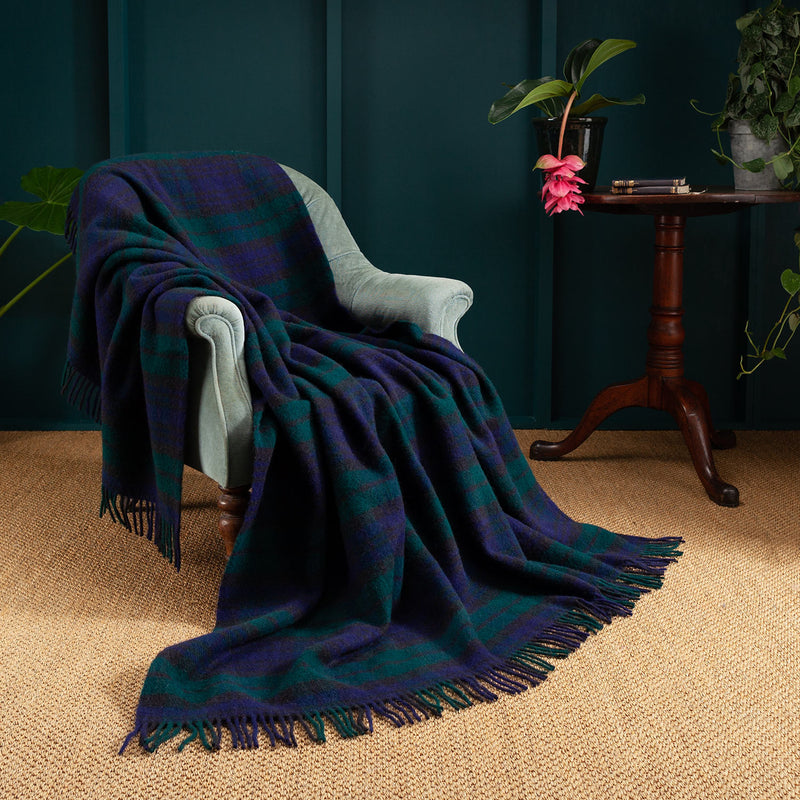 Blackwatch Tartan Check Pure New Wool Throw - Made in Britain
Take our blankets and throws - they're ethically sourced and honestly priced. They're all made from 100% noble fibres - wool, cashmere, alpaca and mohair - you won't find any pesky polyesters here. 
Unlike manmade fibres, wool is completely natural and sustainably sourced from a renewable source (AKA sheep!). The importance of natural fibres is only growing, as the need to reduce toxic plastic pollution is becoming ever more crucial.
As with our sheepskin, we source as many of our products as we can locally, and most are from the UK and Ireland. When we go further afield, we take great care to ensure the products are of exemplary quality.
Quality is Never an Accident
The Wool Company has always prided itself on curating high quality and long-lasting products that are good value all year round. The concept of Black Friday goes against these principles - encouraging price discrimination and a 'quantity over quality' mindset, whilst driving an unsustainable race to the bottom. Not quite our bag!
So, being something of a black sheep ourselves, we'll give Black Friday a miss again this year. 
|
Posted on 18 November 2023
1 comment
Thank goodness for people who refuse to subscribe to this deceptive practice. Quote of the week – "Black Friday – starts Monday".